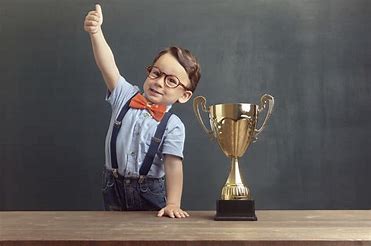 Misguided strategies result in predictable outcomes.
In a recent article- Valedictorian with 1590 SAT Score Rejected from Every IVY League School, lessons were learned.

Limmy, a 1590 SAT student and Valedictorian, thought his academic credentials were enough to warrant submitting applications to all the IVY colleges.  When the results came in, he and his family were shocked. He had not received a single acceptance.

So, what happened?

Limmy is an outstanding student, academically qualified to receive substantial consideration from any college. But there's more that goes into winning acceptances at top elite colleges, and that includes a strategy.

Let's look at the approximate "yield" rates of IVY colleges. The yield rate reflects the percentage of accepted students who enroll. 

Yale- 65%
Harvard- 70% 
Brown- 65%
Columbia- 65%
Dartmouth- 60%
PENN- 70%
Cornell- 60%
Princeton-70%

Limmy's denials were predictable. The strategy to apply to all IVY colleges was misguided.  

Here are the two primary reasons why.

1) The private college business model depends on hitting the targeted yield rate. Admission counselors are evaluated on their yield rate. The admission counselor must believe the student will enroll at the likelihood of the school's stated rate to offer an acceptance. 

For yield rates over 50%, the admission counselor can only feel that high of a probability from their Early Decision applicants. 

When a student applies to high-yield colleges with any application status other than ED, they know the student's preferred college choice is elsewhere. 

It does not mean the student is not qualified. It simply means that the admission counselor doesn't believe the student will enroll at the stated rate, 60% - 70% in these cases. The denial decision is easy to make. 

2) When students get bogged down in writing complicated supplemental essays for multiple colleges, they get distracted from focusing on the few preferred colleges.

Being distracted happens when students apply to over ten colleges. They will not follow up properly with their preferred colleges because they are too busy chasing others. They will unlikely be attentive to their applicant portals. 

While Limmy was accepted to some other great colleges, such as Georgetown, if he wanted to attend an IVY, he needed to focus more of his attention there.

The lesson here is simple. The more applications submitted, the fewer acceptances will be received from their top-choice colleges.

This lesson applies to all levels of colleges, not just the elite colleges. Admissions is a numbers game governed by their yield rates. The better we understand this dynamic, the higher success we will have in winning acceptances into our preferred colleges. 

My strategy is to focus on the top 6 -7 preferred colleges getting those applications submitted early, and keeping close communications with their decision-makers. After that, we will consider a few other applications to supplement our overall strategy.

CollegeLogic students have a long history of winning acceptances into their top colleges. Our strategy and student focus are good reasons why.